Issabel, IP Communications in one place
It is a platform that simplifies the management of your business interaction channels, incorporating a PBX (VoIP) with email, CRM, fax, videoconferencing, recording, reporting, and more...
Support for video phones
Flash Operator Panel
Detailed reporting of calls, billing, and consumption
Virtual conference rooms (programmable and without reservation)
View of video cameras as extensions.
Fax to email H.323
Support for SIP/IAX
Calendar and Directory
Backup and Restore
Elastix® migration
Support for analog and digital interfaces
Flexible administration panel
Real-time monitoring
Follow me (calls)
Call waiting
Dial groups
Call recording
Voicemail to e-mail
Caller ID
Customized music on hold
DISA (Access to your PBX features from the outside)
Customizable auto attendant with unlimited options.
IVR with database query
Instant messaging
Remote extensions on mobile devices
Skype integration
CRM integration
Support for voice synthesis
Virtual store for downloading plugins
Graphical representations of channel usage
Massive configuration of extensions
Echo canceling
Issabel Meet: Real-Time Videoconferencing
Through WebRTC, Issabel includes a real-time videoconferencing module also based on open-source; no licensing is required. It is a flexible and secure solution, thanks to its encryption level.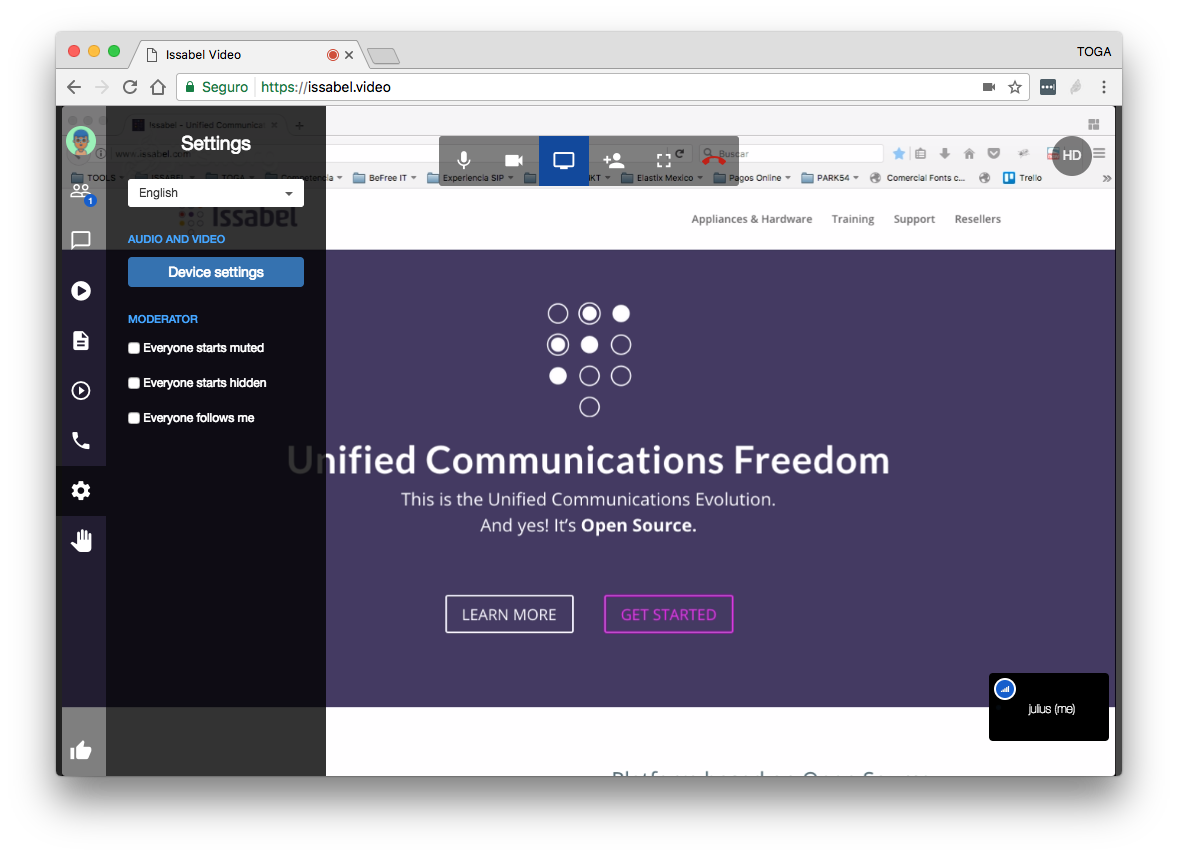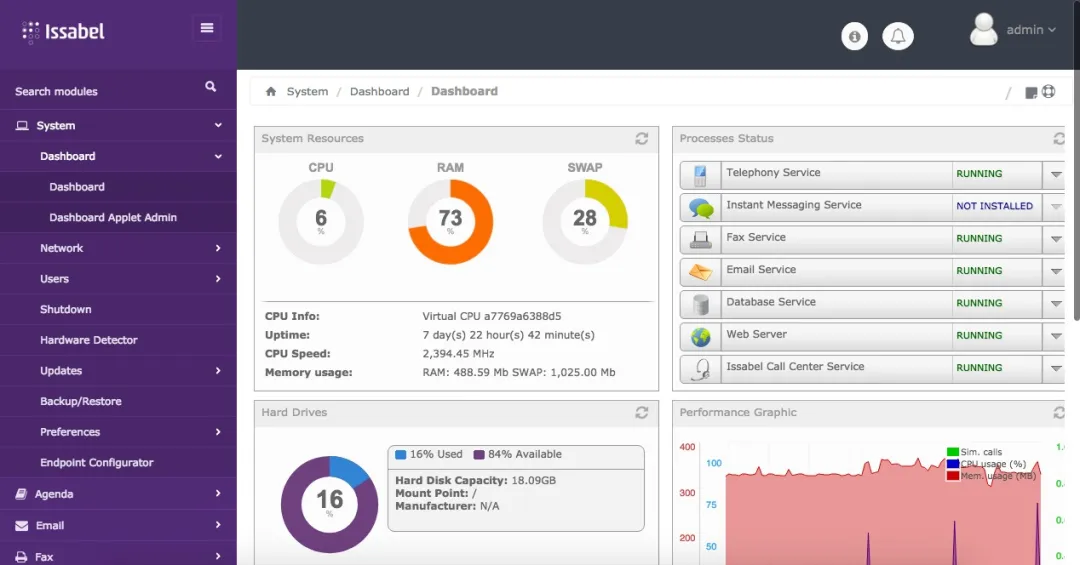 Call Center: Powerful, robust, flexible, and easy-to-use solution designed to automate and efficiently manage a Contact Center. It is designed to manage inbound and outbound call campaigns through an easy-to-use agent console and call management interface. Multitenant Issabel integrates a multi-tenant PBX solution for service providers.
Issabel Multitenant looks friendly and intuitive, and users can use it from their first login.
Issabel runs on an enterprise-class Linux OS – CentOS – and software mante

User management (Roles)

Firewall (Users, Ports, and Interfaces)

Server access blocking rules (Fail2Ban)

Activity logging (Audit)

Password change (DB, Web)